Tuyika S
36.6m (120′)'Tuyika S'
5 cabins fully air-conditioned
Yacht charter in Turkey
'Tuyika S' is available for charter from Bodrum in the Summer, but also available from Istanbul to Antalya.
120′ (36.6m) Tuyika S was built in Bodrum, Turkey in 2012 (Wooden crafted hull in Sapelli Wood – Builder: Builder Yasemin Yatcilik Co.). She has a modern design and layout for 10 guests in 4 master cabins and 1 owner's cabin forward.
Motor Sailing yacht TUYIKA S has a modern and spacious interior. A raised deck house offers the salon and dining in an open plan, the space is light and airy with wrap around windows. A large crisp white sofa with a coffee table invites relaxation on the port side, while the formal dining area is ample with seating for up to 10 guests on the starboard side. The décor is simplistic and neat with dark wood floors and pale wood structures, subtle overhead lighting creates a warm and friendly atmosphere.
With her beautiful Schooner rig sailing yacht TUYIKA S has plenty of exterior living areas, in traditional Gulet style the aft deck offers a full beam aft sunpad, an alfresco option is just in front but separate from the duel helms. Forward the flat teak space offers further sunning and lounging areas on 2 massive chaise lounges. Charter yacht TUYIKA S has a beam of 7.9 meters (26ft) and draft of 4.8 meters (16ft) and cruises at 11 – 13 knots.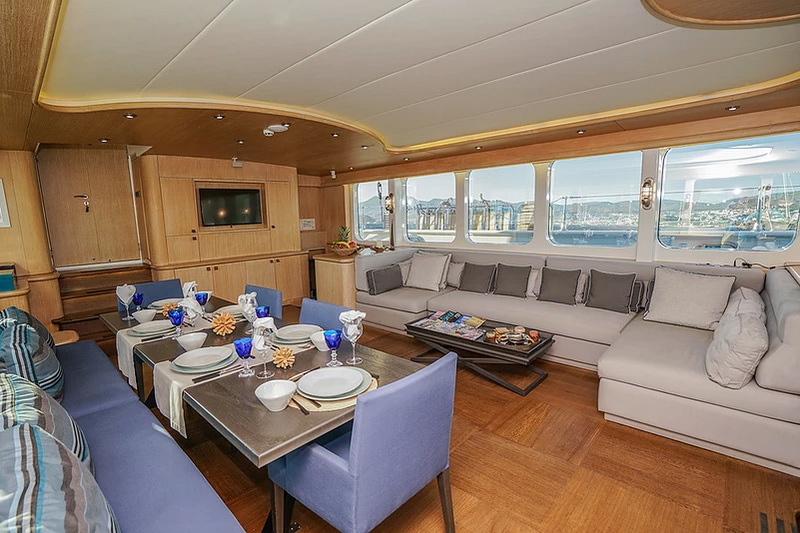 Luxury sailing yacht TUYIKA S can accommodate 10 guests in 5 spacious cabins including 1 master cabin with a king size bed, 2 double cabins and 2 twin cabins. Serene mood lighting gives the cabins a unique vibe. All cabins are spacious and feature dark wood floors with light wood paneling, Vanity, TV, I-pod docking station, stereo and en-suite facilities.
Beautiful ensuite double
Spacious ensuite twin cabin
Deluxe ensuite bathrooms with shower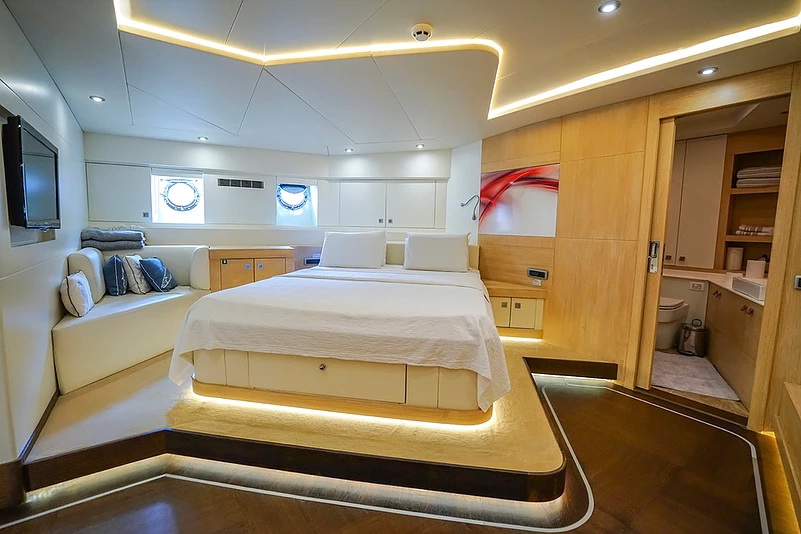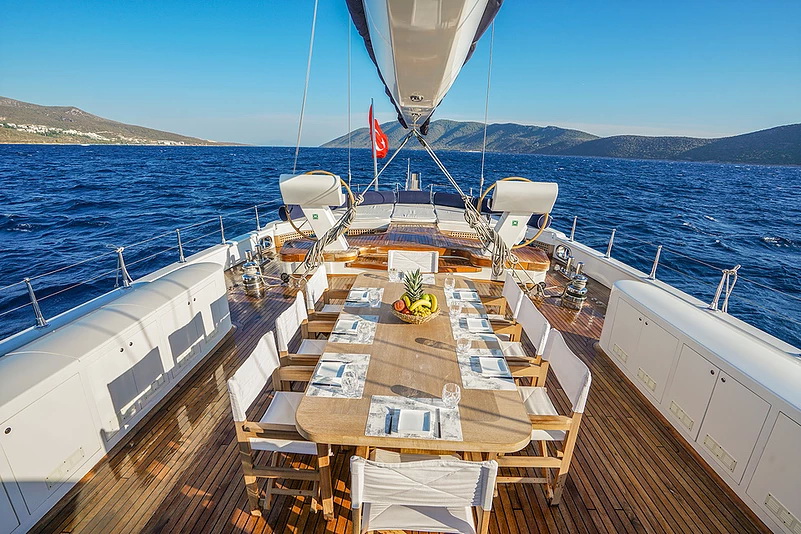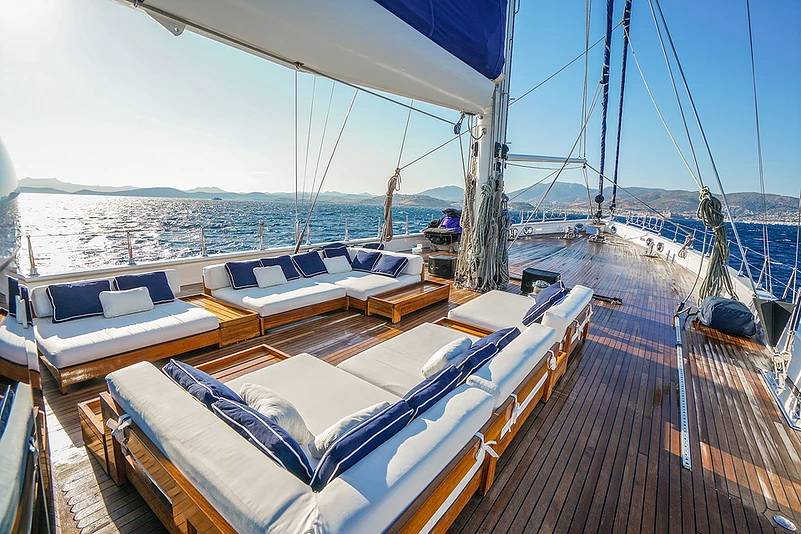 The Galley
Open deck spaces for relaxing in the shade or taking a little sun.
Base Port: BODRUM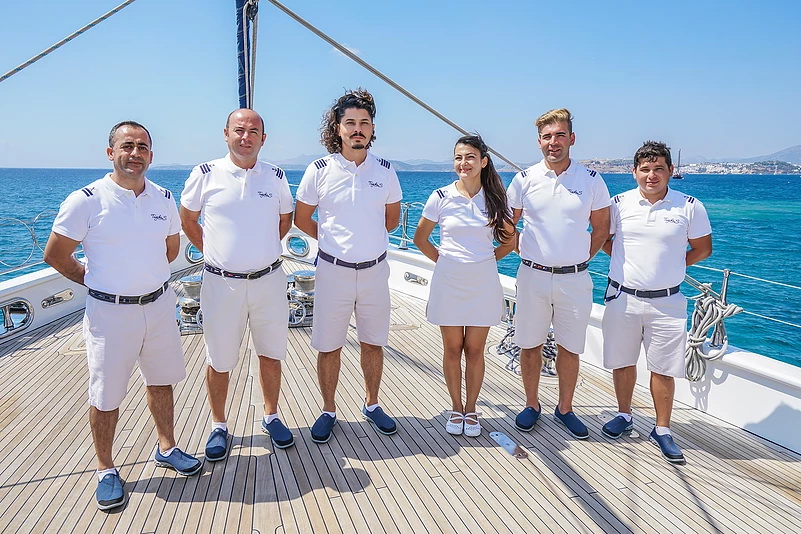 Captain Haslet Sever (centre). Speaks fluent English and Turkish. A very professional crew.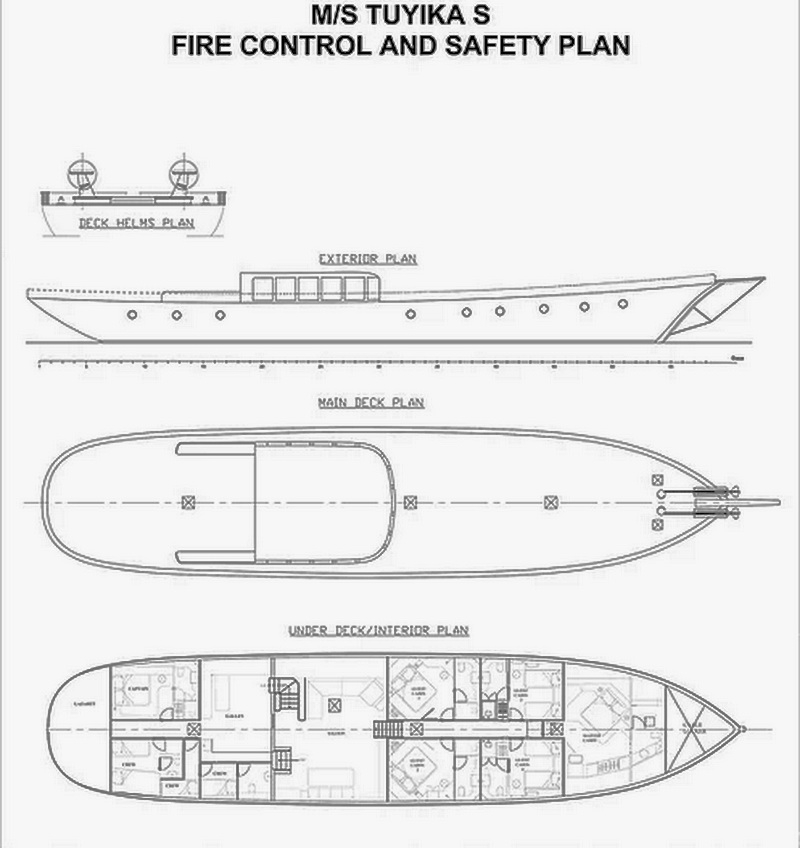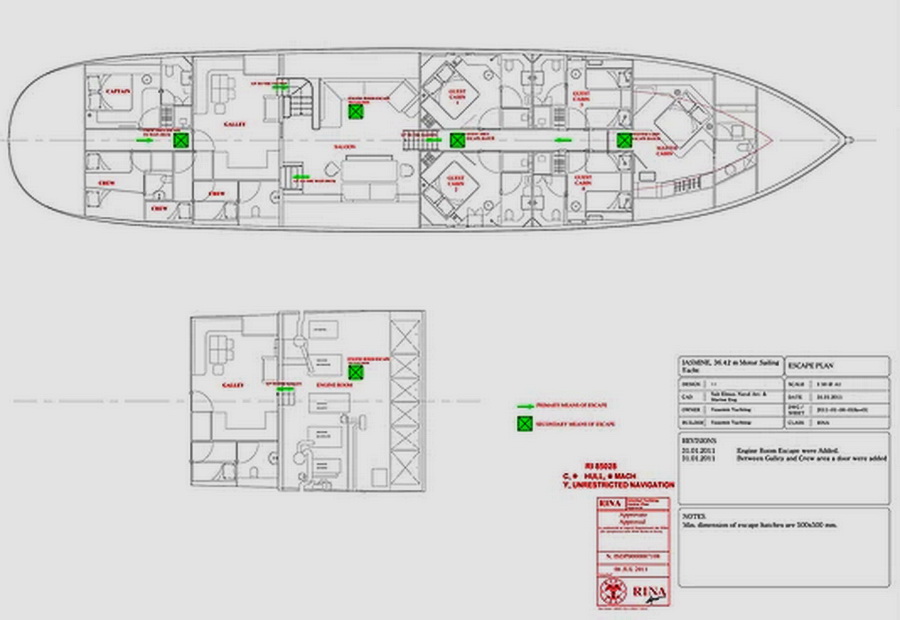 Also available from Izmir, Marmaris, Gocek, Antalya and other ports on request.
Our mission is to offer our clients a relaxing experience on quality yachts.
We will offer competitive rates on a selection of hand-picked luxurious yachts, creating unforgettable sailing holidays which we are certain you will want to repeat.
Regardless of the size of yacht or budget, our aim is to meet your expectations in every way.
Carefully selected yachts and crew are paramount to bring you the feeling of pure luxury.
Destinations for your summer cruise that fit your mood and lifestyle.
Disclaimer: All information contained herein is presented in good faith and subject to change, errors, and omissions at any time. Accuracy and reliability of such information is neither guaranteed or warranted. Specifications, measurements, and product data are for generalized informational purposes only. All details contained herein neither represent or warrant the full inventory of the yacht and are presented as an overview list. All yachts are subject to availability and this web site makes no representations as to scheduling, location, and availability. This web site information is provided on an "as is" basis. The user expressly agrees that the use of the website is at the user's sole risk. Neither Surface 1921 Ltd., Ocean Partners International, principals, officers, employees, third party content providers, and affiliated entities, assume any liability whatsoever either expressed or implied, for the use of this web site and all associated features, programming, coding, and links. Surface 1921 Ltd., Ocean Partners International makes no representation of the web site being error free. The user of this web site shall hold Surface 1921 Ltd., Ocean Partners International harmless for any loss of business, damages, delays, interruptions, or damages from the use of this web site and all its features. All Rights Reserved.